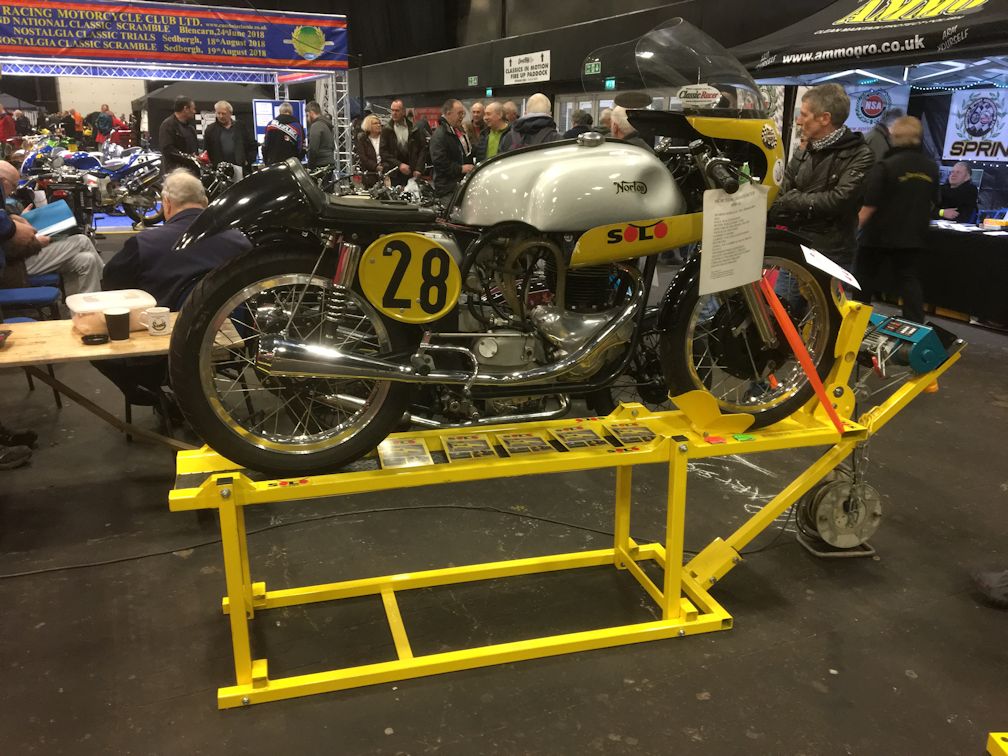 The Solo Bike Lift is a single person Bike Lift system, incorporating an easy to use braked hand winch. Solo Bike Lift makes life easier repairing, cleaning and re-building your motorcycle. The rider can use the Bike Lift without assistance. The Bike Lift allows the restorer/rebuilder the ability to work comfortable and safely. The bike can also be left in the wheel chock on the Bike Lift when not in use.
Maximum lift height 600mm
Maximum length 3000mm
Maximum width 600mm
Folded away length 2000mm
Folded away height 300mm
Maximum lift 400kg
We ship anywhere, worldwide! Please phone or e-mail for further information or to discuss your requirements.