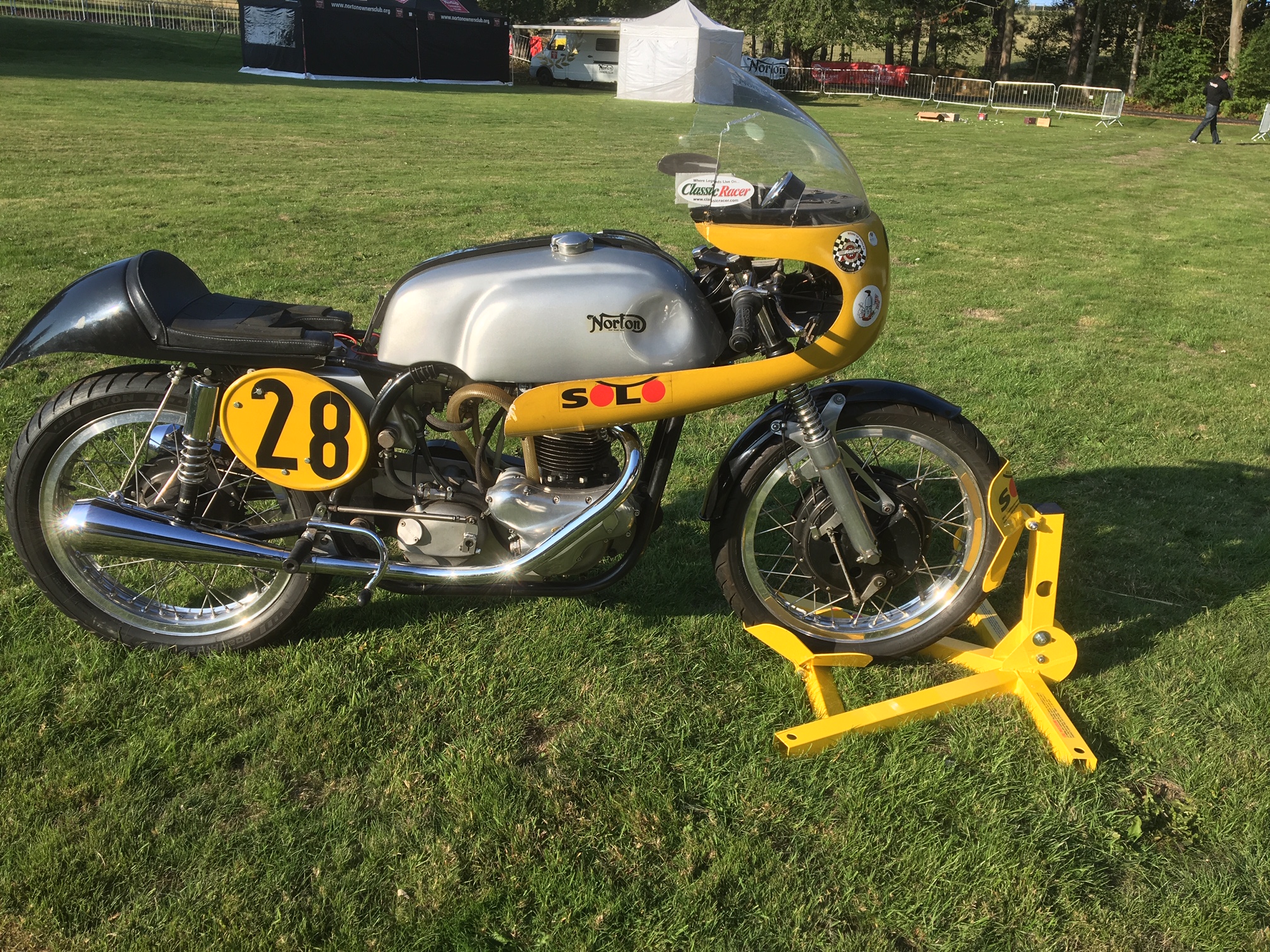 SOLO WHEEL CLAMP
Vintage/Classic/Modern bikes

Safe / Secure / Stable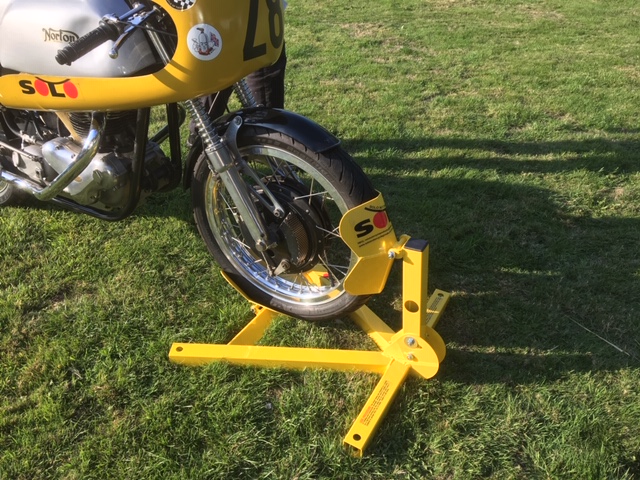 The Solo Wheel Clamp is a safe and stable means of securing your motorcycle. It is adjustable 17" to 21" and can accommodate the front or rear wheel.
Strap to clamp / lock to clamp
The Solo Wheel Clamp can be fixed to:-
Garage Floor
Driveway
Work Bench
Van or trailer
Ferry Deck
Bike Park
Show Room
We ship anywhere, worldwide! Please phone or e-mail for further information or to discuss your requirements.