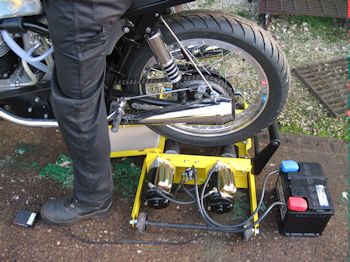 SOLO MOTORCYCLE STARTER
12 or 24 Volt system
"A Rider's Best Friend"
The Solo Motorcycle Starter is a low profile, part assembled, single person starting system and is engineered and manufactured in the UK to the highest standard.
BATTERY NOT INCLUDED
It is designed for years of reliable service.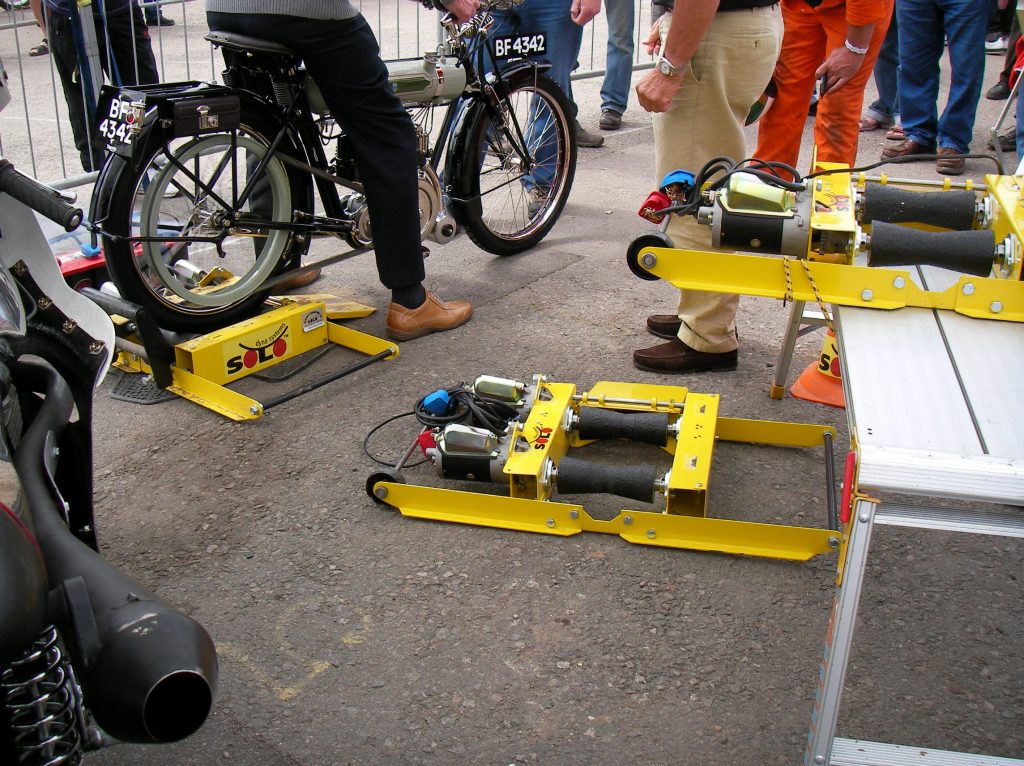 Solo takes the labour out of starting your motorcycle. The rider can start the bike without assistance. It is easy to set up and use and allows the restorer/rebuilder the ability to pre-run the engine before starting.
Features:
Rugged, compact, simple
Modular design allows user to easily add extras
No clutches or brakes in the system
Can easily be powered by car/van's 12 volt or 24 volt system
Rugged electrostatic finish resists oil, fuels and rubber scuffing
Easy to set up and use, virtually no maintenance required
Coned rollers for wheel tracking
Totally eliminates push start safety issues
Rider can start the bike without additional assistance
Provides tuner/rider a means of checking the bike out during pre-race preparations.
Extras available, price on enquiry:-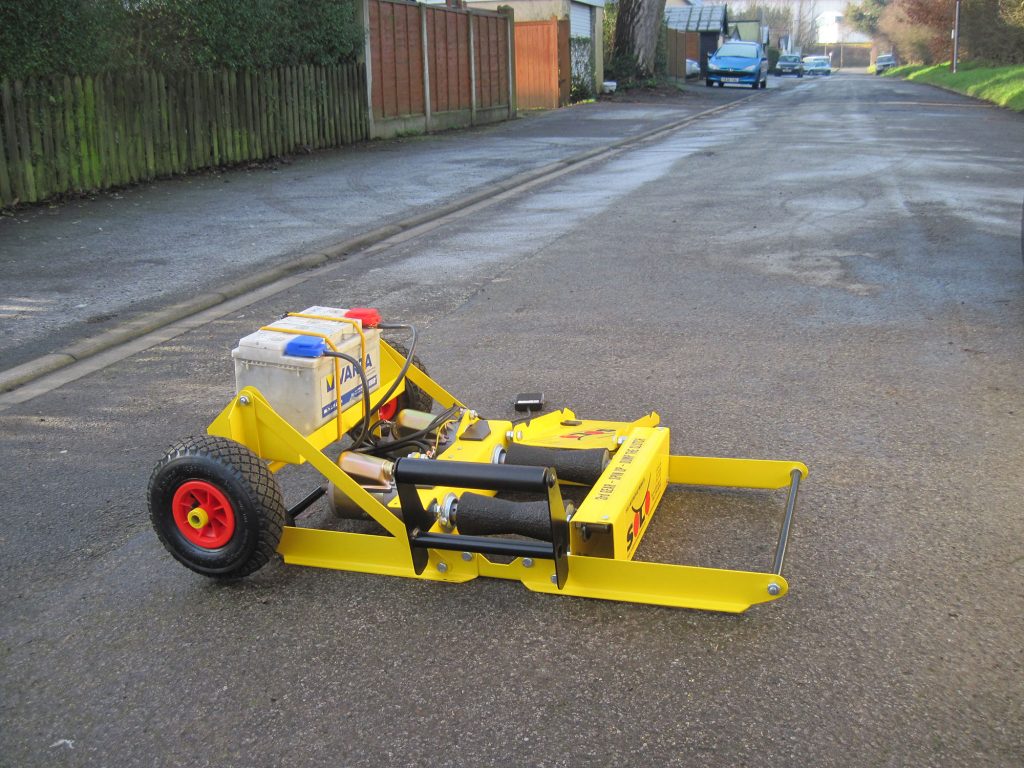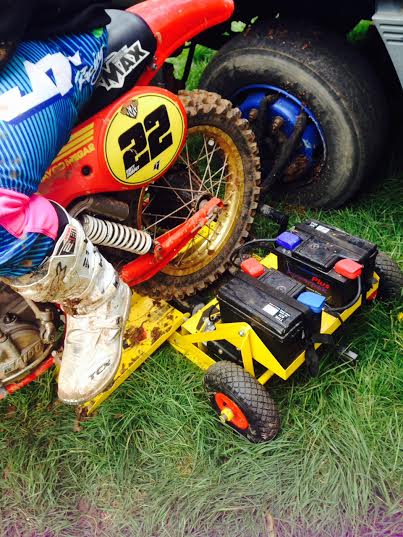 We ship anywhere, worldwide! Please phone or e-mail for further information or to discuss your requirements.